Working Together for a Cause

MINSA – Nicaragua MINISTRY OF HEALTH
Spanish: Ministerio de Salud
MINSA has the the noble mission of enabling "a health system that serves the needs of Nicaraguans and guarantees free and universal access to health services, promotes the population practices and lifestyles that contribute to improving the quality and life expectancy and national efforts to improve human development".
MINSA, Mission y Vision, February 28, 2011.
---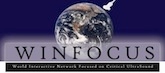 WINFOCUS – One Dream One World
The Vision and Mission of WINFOCUS:
Improving Primary, Emergency, and Critical Care Medicine, by incorporating 'point-of-care' Ultrasound into Clinical Practice
Bringing quality "Point-of-care" Ultrasound to the patient in all out-of-hospital and in-hospital "critical" scenarios, by developing and fostering, on a global and multi-disciplinary basis, Ultrasound Education, technological Development, Evidence-based Research, and International Teamwork.
---

HFUSU – Henry Ford Ultrasound University
Dr. Scott Dulchavsky, chair of the Department of Surgery at Henry Ford Hospital in Detroit, had teamed up with the remote ultrasound and NASA. HFUSU is also affiliated with Wayne State University in Detroit, with whom we partner for Nicaraguan medical clinics.
---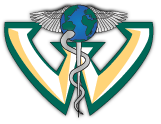 WHSO – World Health Student Organization: Helping Students Help the World
…It is our organization's goal to provide free medical care to under-served populations around the world…
The World Health Student Organization at Wayne State University School of Medicine is comprised of students whose mission is to gain rich medical and cultural experiences outside their immediate communities. WHSO has been teaming up with MOG to provide care for Nicaraguans since 2008. MOG is a well-established entity within Nicaragua and provides students the opportunity to care for patients in clinic and hospital settings; involves pharmacy students and medical students to be involved with physical diagnosis. Additionally, students conduct ultrasound on patients throughout clinic days.
---

Indicio | Indigenous Leaders Committee Wesite
---
MOG Non-Profit Status:
Missions of Graces is an IRS approved 501(C)3 non-profit corporation, incorporated in the state of Texas in 1994. Its home office is in San Antonio, Texas, with a branch office in Nicaragua. It is governed by a six member Board of Directors and strives to keep the administrative costs as low as possible.