Mission Statement:
---
Missions of Grace operates with servants' hearts, showing God's love by empowering individuals and organizations in their efforts to bring medical aid, disaster relief and a better quality of life to the impoverished peoples of the world.
---
ABOUT MOG & WHAT WE DO
We follow our Mandate — To discover a person or persons, to love them unconditionally, to build relationships and to be used by God to help them grow in the understanding that they are special and have purpose.
WHY WE DO IT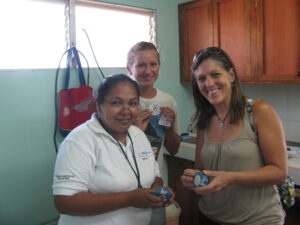 We already embrace the belief that there are eternal rewards for building people up, but we also believe that there are positive ramifications here in this life.
The more self-esteem, purpose and peace that we can help people attain, the less violence, broken homes, self-centeredness, and drug addiction we will see, with the additional reward of stronger communities.
HOW DO WE ACCOMPLISH THIS?
We leverage and utilize our powerful projects; amazing team, volunteers; generous donors, and hopefully, YOU! Our main projects include:
Survival training and backpacking experiences; disaster relief
Remote community self-sustainability projects
Specialized medical projects in impoverished areas (stateside and beyond our borders)
Customized missions for other organizations or groups
We always strive to operate in a selfless manner; to empower the people we teach and serve; with the goal of sustainable, non-dependent solutions.
Learn more about us and get to know us better!