We are a grass-roots organization built on local relationships, fostering sustainability, community and empowerment – located in Nicaragua and Texas.
---
*MATCHING FUNDS* CAMPAIGN! Thanks to a very gracious donor, all current donations are worth double! This donor has agreed to match 100% of all current donations until we reach $145,000.  LEARN MORE & JOIN WITH US or TEXT FLOODAID to 44-321
---
Nicaragua Hit by BACK-TO-BACK Hurricanes!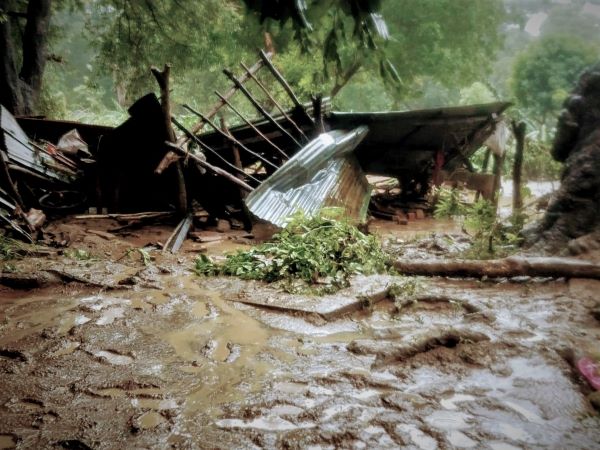 IOTA, the category 5 hurricane that hit Nicaragua on November 17th 2020 caused massive destruction just days after Hurricane Eta hit. At last count, 30 of our local Tola communities have been horribly affected. Those located up in the hills lost all access and communication. The rivers had become broad and flowing very fast. There were days of eerie silence and no communication. Slowly news came. In one community, a young man made his way across the local creek that was now a river by crawling over on a downed tree. The rushing rivers carried away homes, animals, belongings and more. Crops were swept away. The local schools and churches acted as shelters. Many of the elderly had to sleep on chairs and the gathered food ran out quickly.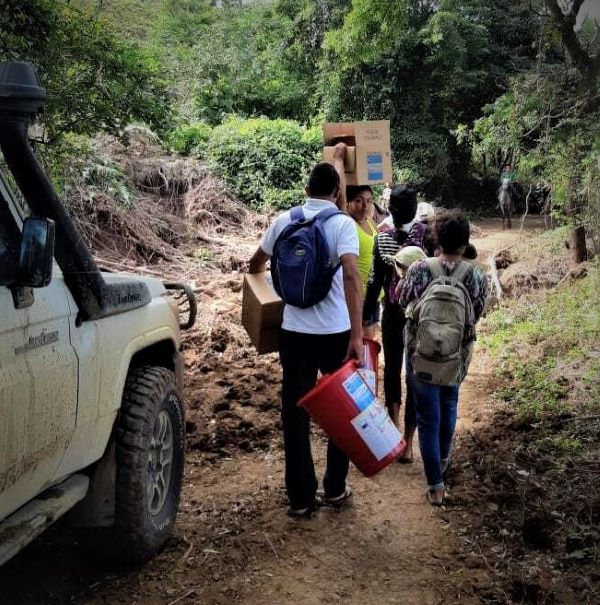 RECOVERY BEGINS – Local volunteers lead efforts to deliver supplies…Within 24 hours after the storm, a full recovery operation was underway. Businesses and residents joined together to serve the impacted communities as quickly and efficiently as possible. Initial donations were delivered via trucks (where they could enter), and where there was no access for vehicles, they went by horseback, by foot and boat. No challenge has been too big.
The donations we concentrated on for Phase One was water, food, hygiene supplies, medicines and beds. Our goal is to ensure that every affected family receive what they need. The teamwork of so many volunteers made it possible to achieve this goal within three short weeks (which felt so much longer).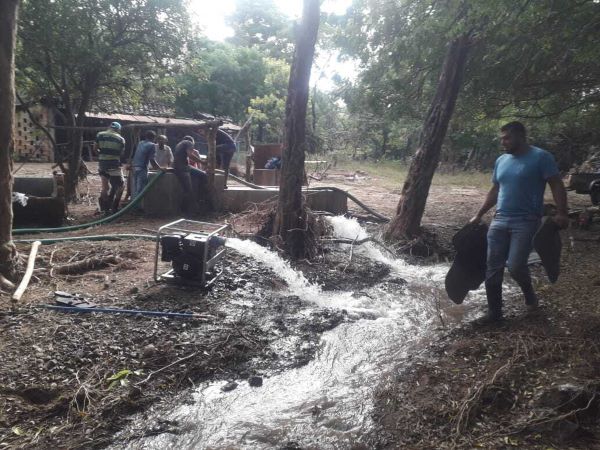 PHASE TWO — Providing Water & Beds, No Matter the Challenge…In the beginning emergency stage, we were only able to supply one bed per household. Now it is time to make sure that there is enough for each family. We must ensure that the elderly, pregnant women and all others have a place to sleep that is off the muddy floors. Water is truly life and all the wells were either damaged or destroyed. Our amazing well cleaning crews went where it appeared impossible to go, with heavy pumps, generator, hoses and small equipment. Their job is nowhere near finished, but for now, everyone has access to clean water.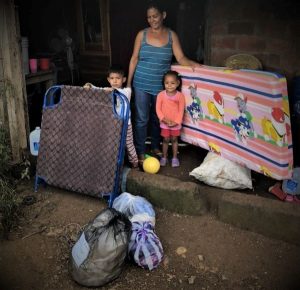 PHASE THREE – Long Term Efforts to Rebuild Entire Communities…Rebuilding and repair of so many homes is the most difficult part of recovery as the need far outweighs resources.  We plan to repair and build new stoves. Most were destroyed and the communities are sharing what stoves and cooking facilities are left. We also will be supplying black plastic for temporary repair to the homes until we can begin our next phase. The expertise of our building teams is extremely encouraging. We do not take this destruction lightly. We are considering the future weather as we design this massive rebuilding project. Our goal is to provide a sturdy home away from where the rivers flood for every homeless family. That is a lofty goal and why we truly need more partners. It truly takes a village and this one needs you! All donations go directly to this urgent relief effort.
---
*MATCHING FUNDS* CAMPAIGN! Thanks to a very gracious donor, all current donations are worth double! This donor has agreed to match 100% of all current donations until we reach $145,000.  LEARN MORE & JOIN WITH US or TEXT FLOODAID to 44-321
---
NICARAGUA CURRENT PROJECTS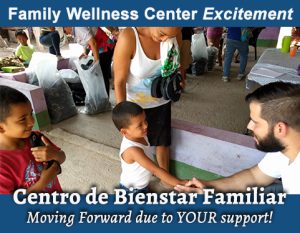 Updates! THE FAMILY WELLNESS CENTER (Centro de Bienestar Familiar) – A long-awaited dream is coming true. This building is being donated by the Indigenous Committee of Las Salinas Nahualapa. Read our latest update HERE: The fence is up! This will also be the home of our Project Ultrasound, PRENATAL CARE Project, our Project Herbal Medicine and Youth Outreach. LEARN MORE HERE… 
NICARAGUA VOLUNTOURISM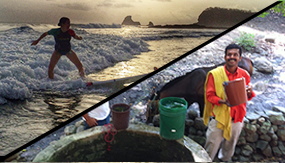 WORK HARD – BE SATISFIED – PLAY HARD! 
We are very proud to offer you CUSTOM Trips! Whatever your skill, or if you just are willing to get your hands dirty, we can put together a unparalleled trip – not only connecting you to the Nica people, but also taking you on your chosen adventure.
PLUS! – We went down the remote Rio San Juan River in April, 2017!   READ ABOUT IT HERE! 

RECEIVE MOG UPDATES…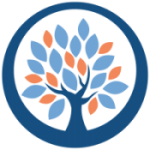 Sign up to receive updates from Missions of Grace.
---
By submitting this form, you are consenting to receive marketing emails from: . You can revoke your consent to receive emails at any time by using the SafeUnsubscribe® link, found at the bottom of every email.
Emails are serviced by Constant Contact
---
Be part of the solution  – Donate – Participate – Join the Conversation!